What is Open Innovation and how can it benefit you as a SAL Partner?
Strategic Allies is very much a proponent of Open Innovation – but what is Open Innovation? And what's in it for our Partners and Associates?
Open Innovation is a business concept initially developed by Dr Henry Chesbrough (co-founder of the Open Innovation Community) which encourages companies to acquire outside sources of innovation in order to improve product lines and shorten the time required to bring products to market, and to market or release internally developed innovation which does not fit the company's business model but could be effectively used elsewhere. There's lots of good information around on Open Innovation, so rather than replicate that all for you, we'll focus on how it has helped some of our clients, how it could benefit you, and signpost you to existing material to explain and illustrate the concepts further.
Why embrace open innovation?
We strongly believe that using Open Innovation can give companies a leading edge by taking innovations from other companies and sectors and applying these to their processes, products and services. Our approach is to communicate each of our challenges to all our network, by detailing the characteristics of the requirements and trying to be as sector agnostic as we can. So please bear with us, if at first a search doesn't appear to be relevant to your sector – experience has shown that the requirements can often be met in a different sector.
Take for example, one of our construction clients is looking for a replacement for the insulation material they use in flooring systems – in the food industry there is a requirement for maintaining a set temperature and finding more sustainable materials – we have seen innovation in insulation materials from the packaging sectors find application in the construction industry through further development. Whilst some might see this as a distraction, others view them as valuable business development opportunities for new routes to market.
Many multinational clients are cognisant that they can't develop and deliver the quantity of truly innovative products that their customers are now demanding. A recent client in the health and wellness sector wanted to ensure they offered the widest range of innovative consumer products to their US and Asian customers. Therefore, they engaged with us to identify start-up companies that could provide the products they required. In exchange for a small period of exclusivity, the start-ups could gain a foothold in these lucrative markets, receive assistance in marketing and distributing their product, and ultimately scale-up their business.
With the current world-wide plastic pollution crisis, more manufacturers are now very conscious that they should be engaging with the "Circular Economy", finding good homes for their waste products and also being open to using sustainable resources. These manufacturers are having to be more innovative to realise their ambitions and we've been helping a number of our clients with finding alternative resources and considering new processing technologies from other industries. For example, one of clients uses fruit in their products and are considering several options:
– Can the whole fruit be used? i.e. reduce waste
– Is there a better extraction process to maximise the flavour? i.e. use less fruit
– Is there a waste-stream source that could be used (both internal and external)?
Our clients are particularly interested in collaborating with SMEs and research organisations (as well as Tech Start-ups), where innovative technologies are often hidden 'under the radar'. They can support further development, assist in gaining any necessary regulatory approvals and provide the necessary sector knowledge and marketing clout to successfully commercialise novel technologies, all of which are very valuable to the growing company with limited resources or the research team lacking access to market.
Ultimately, we should all benefit from Open Innovation, using innovation to adapt to new business challenges whilst sustaining growth and profitability. If you'd like to talk to us more about the various models of collaboration and open innovation, please get in touch.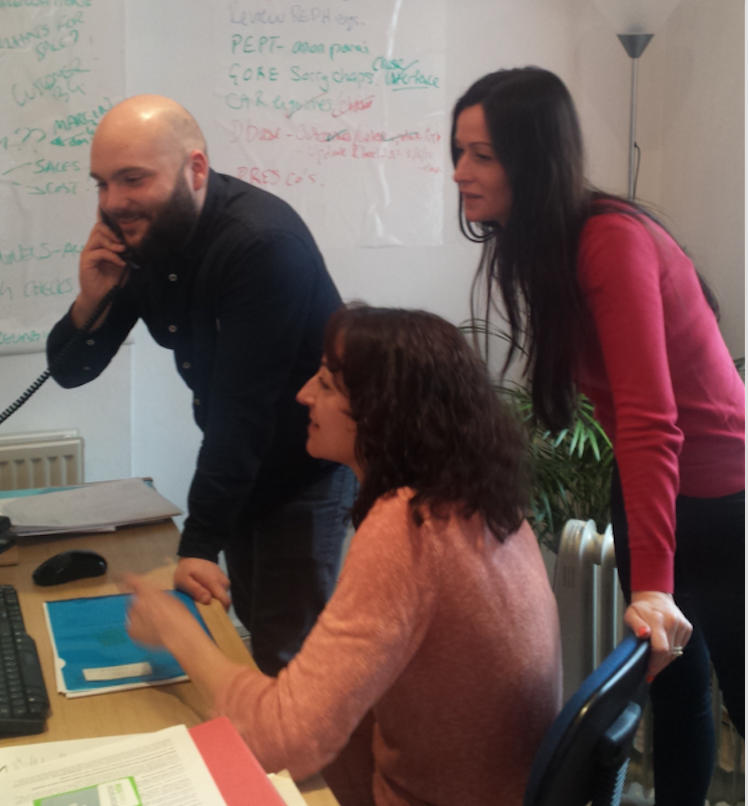 More Examples of Open Innovation
There are lots of examples of Open Innovation out there, but you may not have realised it!
Space travel has given us a wealth of knowledge which has in turn helped us create inventions and technologies that have made human life easier and helped us learn more and explore further into the universe. This includes phone cameras, hand held vacuum cleaners and athletic shoes. Take a look at the NASA – Jet Propulsion Laboratory website
Here's one of our examples: a Strategic Allies client in the Fast Moving Consumer Goods (FMCG) sector was looking for a technology to process a new material into a fibre-like ingredient. The search was opened to the Strategic Allies network and one of the technologies that was taken on by the client was a shredder from the Information Security sector. Who'd have thought!
This blog post from Viima gives a number of useful illustrations of Open Innovation, highlighting what we can learn from them.
What to know more?
This article from IPI Singapore (a partner we have worked with for several years) gives four good reasons to embrace Open Innovation. IPI Singapore, also an advocate of Open Innovation, focuses on industry needs and translates their innovation objectives into specific technology requirements to enable enterprises to develop new processes, products and services.
The Open Innovation Community website is a good source of information. It was created and hosted by Dr Henry Chesbrough who coined the term "open Innovation." He is Executive Director of the Center for Open Innovation at the Haas School of Business at the University of California, Berkeley, where he is also an adjunct professor.