What our client companies are seeking in 2020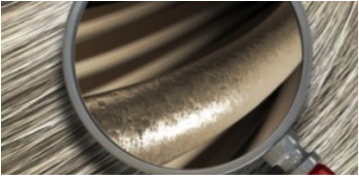 Reviewing some of our recent searches has made us ask ourseves "are companies looking for different mechanisms for differentiation and to find new routes to market?"
2020 is upon us and here is a very short review of some of our current searches. The evolution, and some may say revolution (due to the "pace" of change), of the focus of our searches over this last year is noteworthy. Is it a temporary phenomena or an indication of a shift in the way companies are seeking technology differentiation and new market access?
Strategic Allies Ltd have been undertaking technology and partner scouting assignments for major manufacturing companies for over 20 years. Although dynamic, this valuable service is now reliable, predictable and robust, allowing companies to cost effectively search and connect internationally with external sources of differentiation, product innovation and solution generation to shortcut time-to-market and manage internal development risk. 2019 was similar to many previous years with this service in high demand from our diverse range of international clients.
What was new then? Well it's the diverse nature of the type of search that our clients are now asking for and their frequent request to adapt our services to search for new routes-to-market for their businesses, business models or potential differentiation for their products. So, not just technology scouting but searches for start ups, distributors, niche processing suppliers, solutions to complex problems, acquisitions, strategic partners, capability and product/technology landscaping. Let me briefly illustrate this by way of a couple of examples.
One large European consumer electronics and health company is seeking technologies, products and services to provide hair-derived health knowledge. Consumers are increasingly seeking to understand if their lifestyle choices are having a positive (or negative) effect on their health. Therefore, the client is looking for ways to support this need, allowing the consumer to measure, track and most importantly, understand their underlying health through analysis of their own hair.
Another US client is actively searching for commercially ready, emerging consumer products for the health and wellness sector, which can be initially introduced into China and other specific Asian markets. Our role is to find and filter such Asian start up companies and then fully manage the subsequent pitching event in Shanghai in 2020 where our client will decide which start ups it wants to work with in going forward.
A large chemical multinational has developed a new product that is dependent on a particular piece of niche processing technology. Prior to going into full production the client needs to manage its risk by finding an additional/alternative strategic supplier of this unique process technology.
A food and beverage client wishes to identify, assess and then connect with organisations capable of delivering a particular service that they use internally but which is becoming a significant bottleneck in its operations.
Finally a family owned group wishes to embark upon an acquisition strategy however the CEO has no internal M&A team to initiate the process. We have agreed the criteria and will conduct identification, first filter, initial contact and subsequent filter before passing to the group CEO for post filter discussions
A smaller client, who has developed a water filtration technology but doesn't yet have a complementary supplier network, is seeking organisations able to help it quickly scale up production of its membrane distillation systems for its growing order book.
All of these searches, and by way of example many more, can be found on our website. The link is HERE.
So, the diversity of searching required from our clients has increased considerably over this last twelve months from pure technology scouting into a spectrum embracing distributor to acquisition scouting, and almost everything in between. This may indicate an increasing willingness from companies of all sizes to employ external expert help and resources when seeking additional growth, differentiation and new market access.
I've no doubt that some companies will continue to do all this for themselves and indeed some may have size and reach to deliver this capability internally. But in our evolving world of increasing specialization, customization and outsourcing, the smarter companies appear to be recognizing that others can do a better job and offer a more cost effective route.
Nothing is out of scope because that is how innovation happens so please connect with me here if you would like to discuss a potential project confidentially.